Funding Options - Miami Restaurant Employee Relief Fund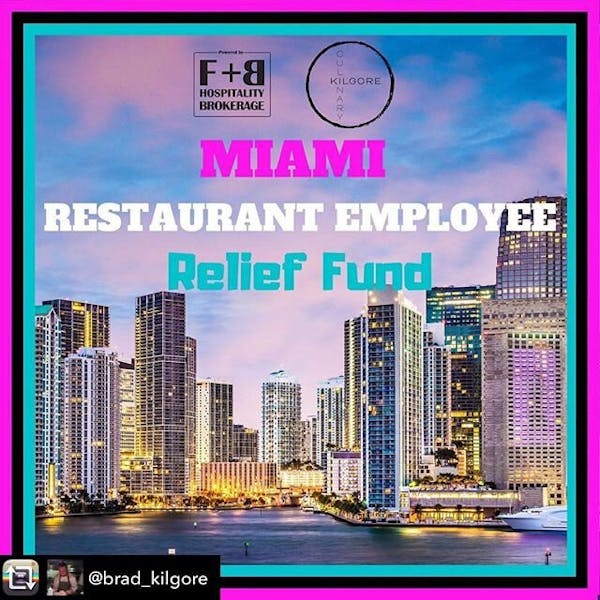 Hi Guys - making sure that you are aware of all options open to you in this time of crisis. Some amazing organizations are coming together and getting us through this
Spot Light on:Miami Restaurant Employee Relief Fund.
The fund aims to provide $250 grants for as many qualifying Miamians as possible - and it's already raised over to $50,000.
Apply through this LINK
But please share link with Friends and Family
INFO: F+B Hospitality Brokerage, led by Felix Bendersky, has teamed up with the community to support those from the Miami restaurant industry who have been impacted by the Covid-19 closures. Felix is a local Miami business owner who runs F+B Hospitality as a brokerage that caters to the restaurant community. He recognized his clients, their employees and community as a whole quickly closing down leaving many individuals suddenly with no income.
Together with the insights of notable Miami-area chefs led by Brad Kilgore of Kilgore Culinary and joined by Michael Schwartz of Michael's Genuine, Michelle Bernstein of La Trova, Michael Beltran of Ariete and Zak H Stern of Zak the Baker they are raising awareness and funds to provide grants to full-time restaurant workers in Miami-Dade County who are dependent on hourly wages (plus many who rely on tips) to cover basic living expenses and provide for their families.
The goal is to provide $250 grants to as many qualifying grantees as possible with 100% of donations (less GoFundMe standard fees) going directly to those affected.