Main content starts here, tab to start navigating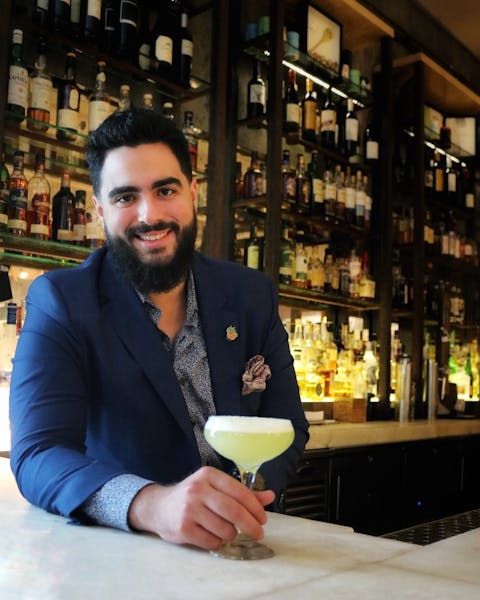 David Fuentes
Assistant General Manager
It's strangely a tough question when someone asks us "what does KYU mean?" as Haigh and Lewis managed to bundle a few different thought processes into the end result -however one can hopefully be illustrated by David Fuentes, our Assistant General Manager.
David prides himself on being a teacher, (a sensei perhaps) deeply rooted in his first job as a Karate Instructor (that's right people-stay on his good side) awarding "Kyu-levels" of karate belts to his students as they strove to the next level of excellence. This Japanese term, essentially highlighting the number of steps to mastery is one that David, and any successful AGM can relate too.
One of David's most vivid memories on the bottom rung of the hospitality ladder, was soon after his first employment of a busser. After dropping a plate of bruschetta onto the birthday girl's white dressed lap, he promptly leapt into action scrubbing the effected area for the guest. Ending in a (luckily) comical situation for all involved, this highlighted his quick problem-solving skills and ability to connect with the people (literally.)
Wax on, Wax off…
With bruschetta in the past, and long term successful roles in both Miami and New York with large scale restaurants, David was ready to home in his abilities to something that allowed him to grow both as a manager and as a person. KYU embraced both his love of Anime t-shirts and passion for teaching and nurturing.
"If you treat people right – the money will take care of itself" a motto that he shares with Haigh and Lewis.
If David isn't at KYU when you walk in, we hope that he has invented a teleporter (due to his love of all things science) and is enjoying a steak on the Amalfi coast with his girlfriend at La Sponda – surrounded by 600 candles – but don't worry – he'll be back tomorrow.
(we hope…)