Main content starts here, tab to start navigating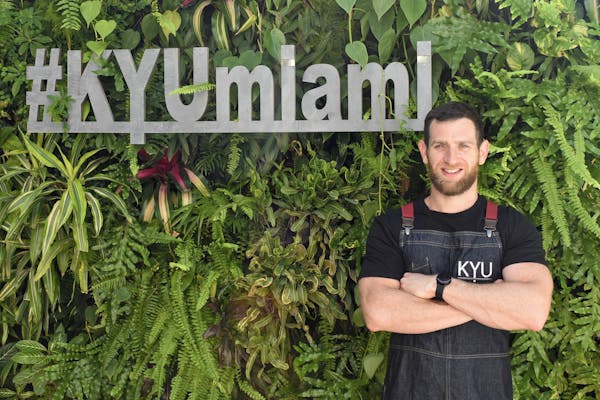 Ilan Chartor
SPIRITual Advisor
Born and raised in Miami, Ilan Chartor developed a passion for spirit mixing after his first introduction behind the bar at a TGIFridays over ten years ago. Since then, his creative talent allowed him to quickly rise through the ranks of Miami's restaurant and bar scene, working at Brother Jimmy's, Green Street Café, and most recently Beaker and Gray. Chartor joined the team at KYU in 2016 and quickly established himself as an integral team member. In 2019, he moved into the role of
"Spiritual Advisor" AKA the restaurant's bar lead where he oversees the full bar program and assists with the growth and direction of the team. Chartor's expertise comes alive in the cocktail menu which features his exquisitely-crafted and trend-forward libations that are as visually stunning as they are enjoyable to sip. A self-proclaimed cocktail "nerd", Chartor adds seasonal menu items by constantly exploring and experimenting with new bartending trends, flavor combinations and science tricks in his continual drive to elevate his craft.
Chartor is a member of the All Day Foundation, a non-profit from the Miami Bar Lab that supports children of families in the food & beverage industry. He's also a member of the US Bartenders' Guild.
Outside of KYU, Chartor can be found striking the balance of drinking, eating, drinking again, lifting weights and making time for video games.