Main content starts here, tab to start navigating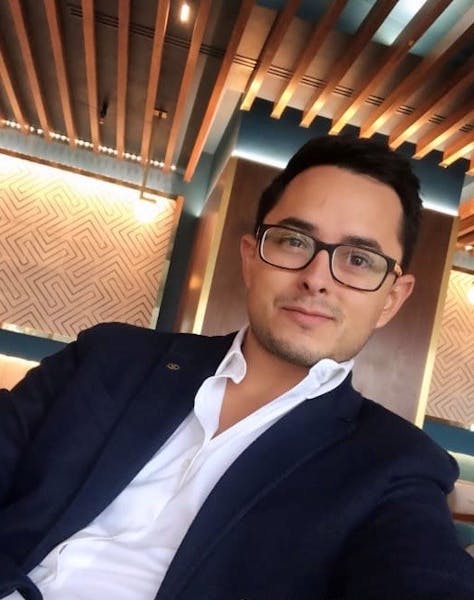 Jesús Nájera
General Manager
Born and raised in Mexico City, Jesus Najera Zarate, has come back to his roots with his recent move to KYU Polanco as Assistant General Manager.
Zarate has an impressive resume under his belt, as well as a good dent in the world map. Starting in neutral, his career began in Switzerland at GLION as Events Supervisor for both campuses, whilst studying Hotel Operations and HR.
His life kicked up a gear, when accepting a position in Washington DC, where more "hats' got added. It was during this time at the Hay-Adams Hotel that his love of F&B began to shine. After completing roles in Concierge, Finance and HR, his shifts at Off the Record Bar and the hotels fine dining restaurant that became the road worth travelling.
From then, his close proximity to the rest of Europe, and Zarate's love of travelling, helped form a deep appreciation of many cuisines including French, Italian and Moroccan. However, Mexico's lure pulled him back to home and high volume. He began several years in busy management positions at Bubba Gump's Cancun, and oversaw the opening Guy Fieri in Playa del Carmen. These fast pace, mega chains kept Zarate on his feet and learning daily.
"I will always remember Spring Break 2016; a heaving restaurant knee deep in service topped off with a major power-cut.
It's how you deal with these situations that make or break you in this industry. Smile, remain calm. This is what hospitality is all about. Having a problem, and fixing it, with your guest and team always in mind"
After being back in the City, Zarate went full speed into the new opportunity of KYU Polanco, after hearing of its opening from friends. When Zarate is taking a break from the restaurant floor, he is more than likely sharing a taco with buddy German (Executive Sous Chef) if their schedules align (which is generally left up to the hospitality gods) or checking out the latest culinary experience Mexico City has to offer.