Main content starts here, tab to start navigating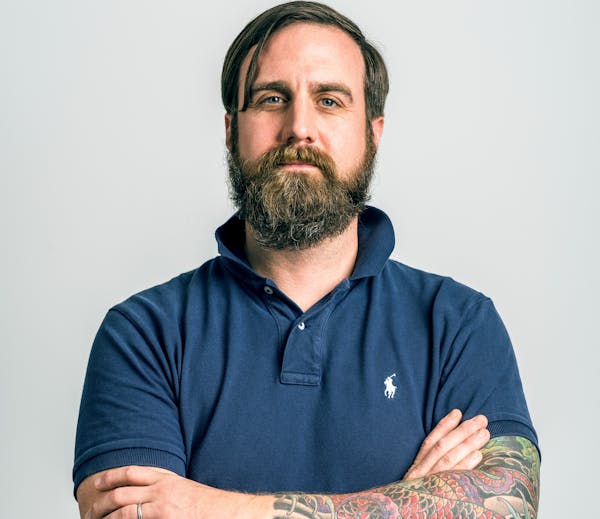 Michael Lewis
Executive Chef / Co - Founder
Chef has two answers for things – no and F*$% no.
Now, he's not mean, but he is sarcastic, and that's how you remain calm in this fast paced, never ending whirlwind that is KYU. Truth be told his answer is almost always YES but he's going to make you do the work for it first.
Lewis went searching for his passion in the Big Apple as a teenager. His career began like many great chefs; stuck in a basement of a kitchen, working for free for months, gutting and filleting fish hoping to learn something from the culinary genius that was at the helm of that restaurant.
And he did...
After working under Chef Eric Ripert of Le Bernardin, he took his first paying gig in NYC with Chef David Bouley of Bouley, and at 25 made his mark while working as the Chef de Cuisine at Jean-Georges restaurant on Central Park West, where they gained three Michelin Stars. Jean- Georges, now mentor and friend, then gave him his first solo challenge, moving to Paris and helping to reinvent the menu at "Market".
Now we could go into the boring stuff (*** attach resume here***) but let's just say there was blood, sweat, tears that got him where he is today.
"I had spent over 10 years trying to travel as much as possible. Seeing, tasting and experiencing everything from the cheapest street food in Asia to the molecular geniuses in Europe and the new world. I thrive off experiences, food and the fun stories that are behind all those experiences and foods," says Lewis.
Back in Miami, after running global kitchens for Zuma Japanese Restaurant, and then helping pal, Jean-Georges with his Market and Matador venture at the Edition, Lewis was ready to make it personal.
Reconnecting with Haigh, over a beer and notepad, KYU was created and continues to thrive with Lewis' hands on approach and obsession for consistency.
In between the long hours, Lewis has something else pulling at his heart strings. His wife Alexandra, two beautiful children and Bacon (Not the food – but a giant Alaskan Malamute.) His days off are special, magical and precious. Don't ask him to do anything at the restaurant on these rare days– he'll say no…actually f*&X% no.
(Just Kidding he'll be there in 5)