Main content starts here, tab to start navigating
Here at KYU, we care about giving back. Discover the foundations that mean so much to us!
1% FOR THE PLANET
In December 2019, KYU was proud to join forces with 1% for the Plant, an organization committed to supporting environmentally based non-profit organizations.
We committed to a minimum donation of 1% of sales back of Roasted Cauliflower with goats cheese & shishito herb vinaigrette, to these charities. This step was a bigger move in the restaurant brands commitment. All KYU's in the future, will have this partnership, as well creating volunteering programs within each restaurant.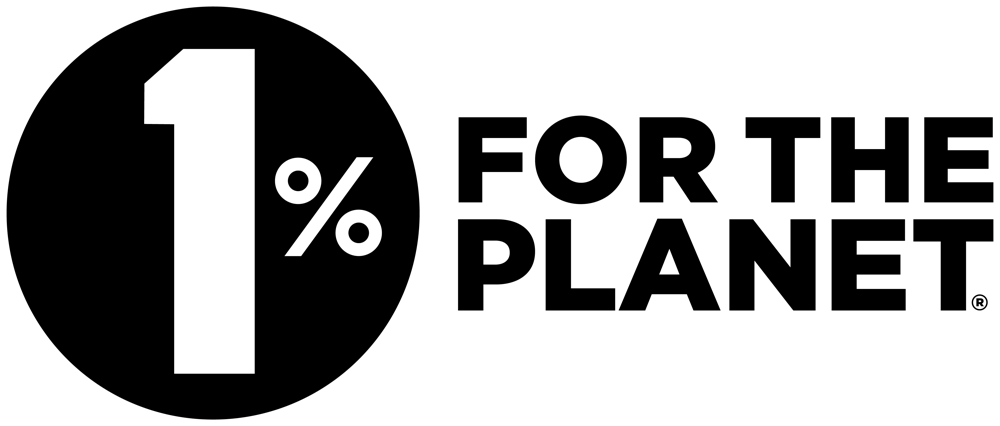 TREES FOR THE FUTURE
Ever since KYU Miami opened its doors in 2016, we understood that we burn wood.
It's what makes us who we are. From flame grilling to all day smoking – we knew that we had to consider a way to give back. We were recommended Trees For The Future through friends, and we loved their ethos.
The company began in 1989 by a US couple, Grace and Dave Deppner after witnessing the human tragedy in the Philippines brought on by illegal logging and unsustainable land management systems. Since then Trees for the Future has planted over 115 million trees in dozens of countries and revitalized hundreds of thousands of acres of soil while changing people's lives forever. Currently, 14 projects underway in five countries in Sub Saharan Africa, under the Forest Garden Program a simple, replicable and scalable approach with proven success. By planting specific types of trees and crops in a systematic manner over a four year period, families can change their lives forever.
When we opened, we donated $1000.00 to the Charity, and do continuing activation's to raise money for further donations. As a guest, you have the option on our menu to "Buy 50 Trees for $5.00", and then we will match this donation every month.
Visit our Tree Counter HERE

CAMERON G SCHOLDERER SCHOLARSHIP ENDOWMENT
As our Head Bartender, and long time friend the passing of Chaplin School alumnus, Cameron G. Scholderer, was a difficult time for the KYU Family.Cameron had a real creative flair behind the bar and became a sought-after mixologist in the South Florida community.
"Cameron made the best out of every situation," said Cameron's mom, Sally Scholderer, "He believed in what he was doing and worked very hard, but yet was a mentor to other kids coming up in the industry – and he always did it very selflessly. He really left an imprint on everyone he met."
Sally and her husband, George Scholderer, established the Cameron G. Scholderer Fund, an endowment that will provide scholarships for students following in Cameron's footsteps and pursuing a career in beverage management at the Chaplin School. Recipients of the scholarship will carry on the legacy of Cameron's commitment to mentorship by becoming mentors themselves to each new recipient of the award, passing along Cameron's story of hard work and determination.
At KYU, his love with Rum and all things tiki, was encapsulated in some of his creations, including his cocktail, the Guatemalan Tradewinds. We have vowed that this cocktail will always remain on the menu, at this KYU and any others to come, and donate a dollar for every drink sold back to this Scholarship Endowment.
For additional ways to donate, read about our Portrait Project, featuring one off Photography of our amazing KYU team, by our local artist Anastasiya Yurkevich. A portion of each Photo sold will go towards this amazing endowment.
REFORESTAMOS MEXICO
With the burning of wood being essential to KYU, finding a sustainable provider was KEY.
Reforestamos Mexico is an NGO whose mission is to safeguard the forests and jungles that Mexico needs for its sustainable development by encouraging responsible innovation to stop deforestation and promote the restoration of degraded lands. The organization works across 11 states of Mexico through more than 10 initiatives by performing long-term management practices and productive techniques that allow ecosystem functions to reestablish themselves so they become economically viable, socially just and locally sustainable.
Reforestamos supports the Initiative's objectives through several activities, which include developing public policy analysis to align and accomplish Mexico´s restoration goals; promoting a landscape restoration approach; strengthening the forest entrepreneurial ecosystem; promoting innovation in the forest engineering sector; raising awareness in the private sector and by implementing restoration activities in the field. The main objective of this project is to promote sustainable rural development in the country through the articulation of agricultural and forestry incentives, the promotion of agroforestry systems, reforestation of degraded areas and the integral management of hydrological basins.
Reforestamos connected us to sustainable sources, and you can donate directly to them from your menu!
Learn more HERE
DAYBREAKER
In April 2023, the KYU family joined together for a day of wellness, mindfulness, camaraderie, and connection in Central Park. The team was grateful to bond outside of work at a minority and woman-owned event full of dancing, music, and joy.Beyond being an amazing chance to connect as a team, supporting DAYBREAKER is a recommitment to KYU's values as a company that supports substance-free living and human connection.
DAYBREAKER is a global movement based around building community and promoting wellness through sober morning raves. The idea for DAYBREAKER began in Brooklyn, when founder Radha Agrawal asked the question: "What if we could reimagine our mornings, turn nightlife on its head and dance with reckless abandon without substances before going to work?" The belief that joyful experiences and connection are achievable and powerful without substance use is one that KYU is proud to support and uphold.
For more on DAYBREAKER's vision and mission, learn more here.
BIGVISION
KYU began 2023 with a New Years Resolution to expand our nonprofit programs. With Executive Chef Chris Arellanes on BIGVISION's Board of Directors, this partnership was a perfect match of values and action. Today, KYU partners with BIGVISION to provide access to monthly activities and social events that work to aid young adults in maintaining healthy, substance-free living. KYU supports these young adults with access to education, specifically on cooking, health, and nutrition, all to provide tools for holistic wellness and sustainable healthy habits.
Established in 2015, BIGVISION is a nonprofit organization dedicated to empowering young adults struggling with substance use to lead meaningful and fulfilling substance-free lives. They support recovery by offering a supportive peer community, creating a culture change around the stigma associated with addiction, and demonstrating that living life substance-free can be engaging, enriching and exciting.
For additional ways to donate and support BIGVISION, learn more here.