ALL DAY PROVIDE GROCERY RELIEF FUND!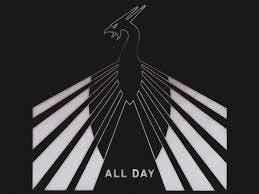 F&B INDUSTRY GROCERY RELIEF PROGRAM
The food and beverage industry has been hit hard due to Covid-19. Much of the workforce has been suddenly laid off, or significant reduction in hours.
ALL DAY has implemented a take-out and self-powered delivery program, which includes locally-sourced grocery items, through alldayaway.com, to continue to keep our team employed, and our community fed. This program has been successful thus far, given the current global situation. Each day we are able to schedule more of our team as sales continue to increase.
As our new business model grows, the idea of turning a profit right now feels inhumane. During this trying time for our industry, we pledge to allocate 100% of profit made to feed food & beverage industry employees that have lost their jobs and that are in need due to Covid-19.
We will provide grocery bags with our Florida farm fresh eggs, Florida grass-fed milk, Proper bacon, Zak the Baker bread and/or pastries, butter, our house cold brew, and locally-sourced produce, including kale, romaine, rainbow chard, and/or dandelion greens, garlic, onion, scallions, and whatever else we are able to offer at that moment.
We are accepting donations directly to the grocery fund through Venmo, @alldaymia.
Each grocery bag is $25 wholesale cost to us, for a retail grocery value of over $60, thanks to food donations by our friends at Threefold and Jojo Tea. We currently have $5,063.29 in the fund, allowing us to provide for 162 out of 271 applicants (and counting). These figures were updated March 30, 2020 at 2:49pm.
If you are in need, please fill out the application form on this page. Applicants will receive a phone call confirming pick-up time after employment status has been verified.