Main content starts here, tab to start navigating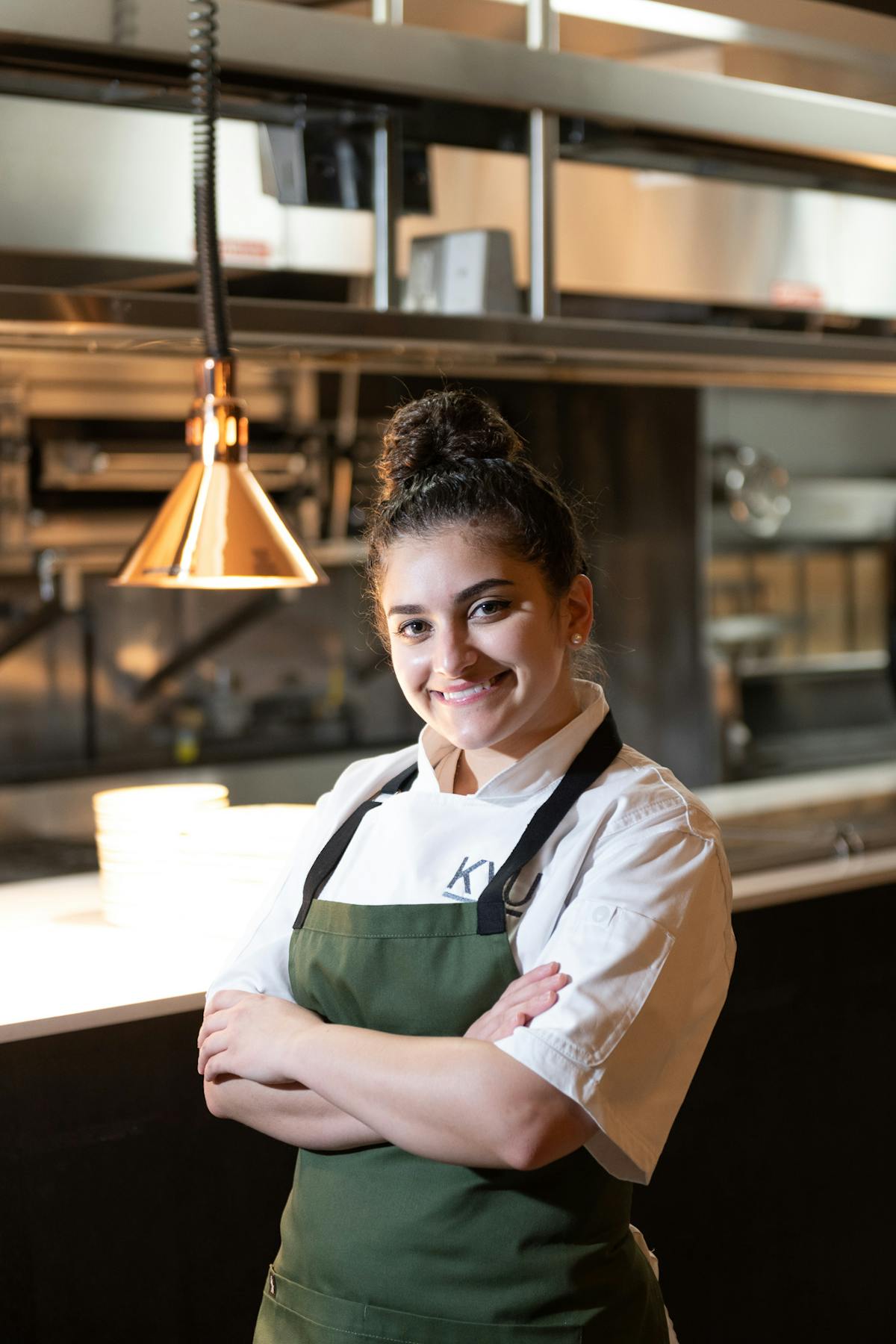 Eliana Aponte
Pastry Chef
Eliana Aponte was born and raised in Wayne, New Jersey. Growing up, she was always surrounded by cooking with her family, especially during the holidays. Eliana quickly realized at a young age that she enjoyed the process of baking and pastry creation when she fell in love with her Easy-Bake Oven. As she grew more independent, she transitioned into using a real oven and realized that she wanted to make it her career. She started working at her first bakery in NJ when she was 16 years old and decided that she wanted to go to culinary school.
She went to college at Johnson & Wales University in Rhode Island and received a bachelor's degree in Baking and Pastry Arts. From there, she had the opportunity to study at The École Nationale Supérieure de Pâtisserie in France. She quickly discovered her love for restaurants while working at Bar Boulud and Boulud Sud in NYC. She then spent five years at Jean-Georges' flagship restaurant in Columbus Circle. After that, she worked with the Bastion Collection, assisting at L'Atelier, Le Jardinier, and Benno restaurants. She was a part of the opening team at KYU NY and currently holds the position of Pastry Chef.
In her spare time, Eliana enjoys playing tennis and is learning how to golf.
Hometown: Wayne, New Jersey
Favorite Cuisine: Hispanic
Favorite Drink: KYU's Pink Puppy
Around here, however, we don't look backwards for very long. We keep moving forward, opening up new doors and doing new things, because we're curious... and curiosity keeps leading us down new paths. - Walt Disney