Main content starts here, tab to start navigating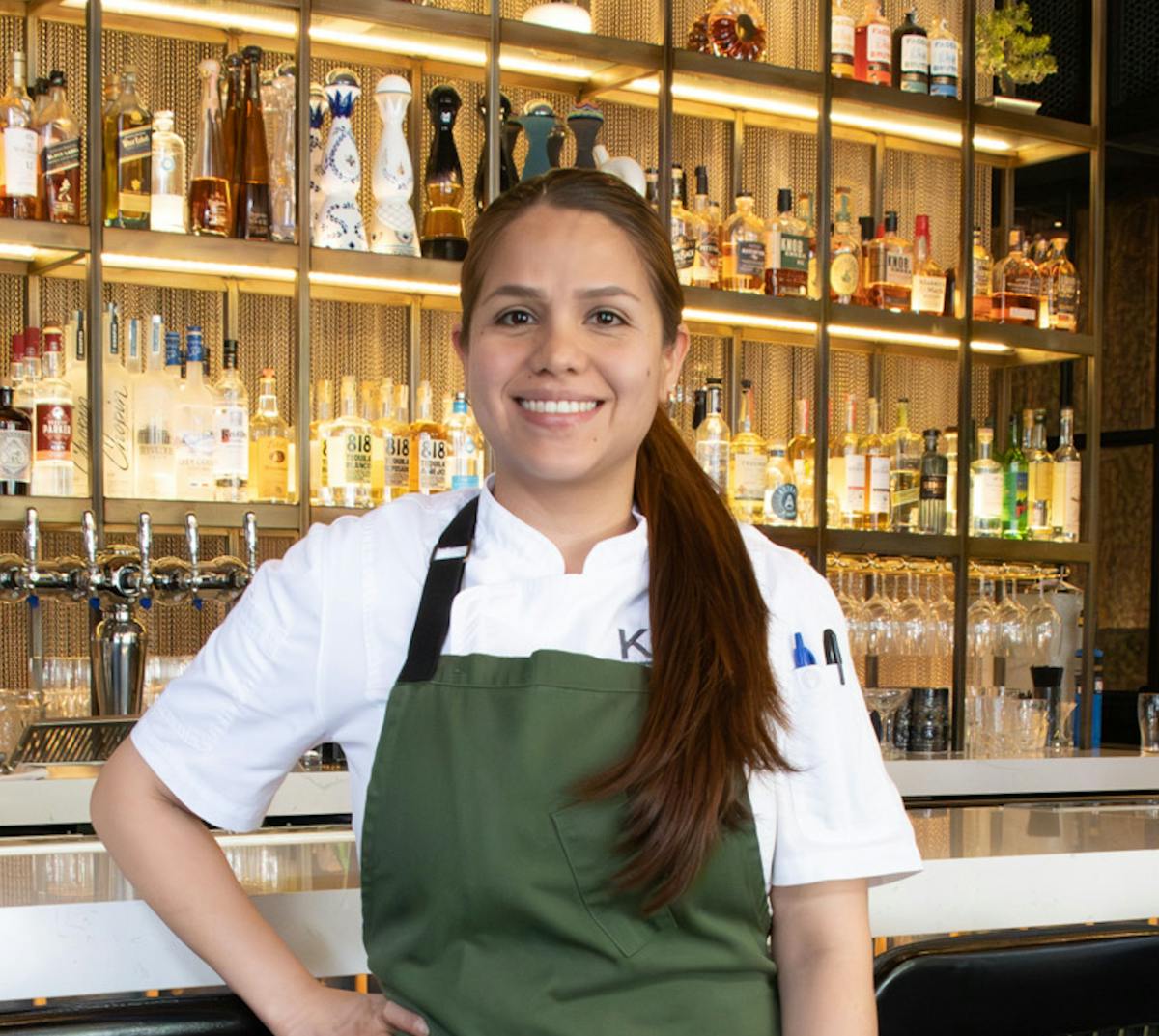 Emely Garcia
Sous Chef
Emely Garcia was born in Venezuela and moved to the United States 8 years ago. She graduated from URBE University with a bachelor's degree in banking and worked in an insurance company for a year after finishing her career in finance.
Emely has a lot of knowledge and experience working in the kitchen since the age of 14. She has a wealth of experience working as a dishwasher, waitress, cashier, and a restaurant manager. After moving to the US, she worked at Great Performances Catering for 5 years, where she worked alongside the chef in production as well as pastry. She then earned the position of Team Leader and waste control manager.
Before joining the team at KYU, Emily worked at Deborah Miller Catering for a year as a Sous Chef. Emely helped the team at KYU open its New York location, working in the production kitchen. After just a couple of months, she was promoted to Sous chef and has been a strong and passionate addition to the management team ever since.
Outside of work, Emely loves to go for a run in Central Park or hang out with friends.
Hometown: Maracaibo-Venezuela
Favorite Cuisine: Jora-Peruvian food
Favorite Drink: Mojito
"If you want to achieve greatness, stop asking for permission" - Eddie Colla