James Beard Foundation Relief Fund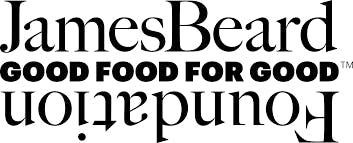 Add your details HERE to stay up to date with fund updates and criteria to apply. I'll be sharing as soon as I have updates!
Donate HERE
The James Beard Foundation Food and Beverage Industry Relief Fund
The James Beard Foundation's mission is to celebrate, nurture, and honor chefs and other leaders making America's food culture more delicious, diverse, and sustainable for everyone. For more than 30 years, our 501(c)(3) nonprofit organization has highlighted the centrality of food culture in our daily lives.
The James Beard Foundation recognizes the dire situation the food and beverage community is in due to the COVID-19 pandemic. 
Restaurants, bars, and other independent food and beverage operations are strong economic drivers. $1 trillion generated by the culinary industry reflects 4% of our gross domestic product. The food and beverage community employs nearly 16% of the American workforce. These businesses support local economies, and according to some studies, restaurants pump as much as 60% of their money back into their local business communities. They pay taxes, support municipal utilities, bring life into underserved neighborhoods. Restaurants, bars, and other independent food and beverage operations are often on the frontlines of community revival and real-estate development. They are woven into the social and cultural fabric of our country.
The majority of the culinary community businesses we work with and support each year are small or medium size businesses with less than 500 employees who play an essential role in the communities they serve. To help bring swift economic relief to these essential businesses, the Foundation launched a fund that will be gathering support from corporate, foundation, and individual donors to provide micro-grants to independent food and beverage businesses in need.